THE POWER OF SELLING
As today's decision makers and buyers have become better educated, more informed, and more aware of available options to solve their problems, challenges have been created for every selling organization. While it was never simple to sell, it is certainly more complicated now. When sales training is combined with marketing amazing results happen. Your team will get an edge no one else can offer. Your company will generate more qualified leads. And turn more of those leads into paying customers
Sell More In 2018 by Not Selling at All

It's not enough to generate more leads for your organization if there are flaws in your sales process. However, an increase in qualified leads combined with improving the skills and attitudes of your sellers can't help but skyrocket your revenue.!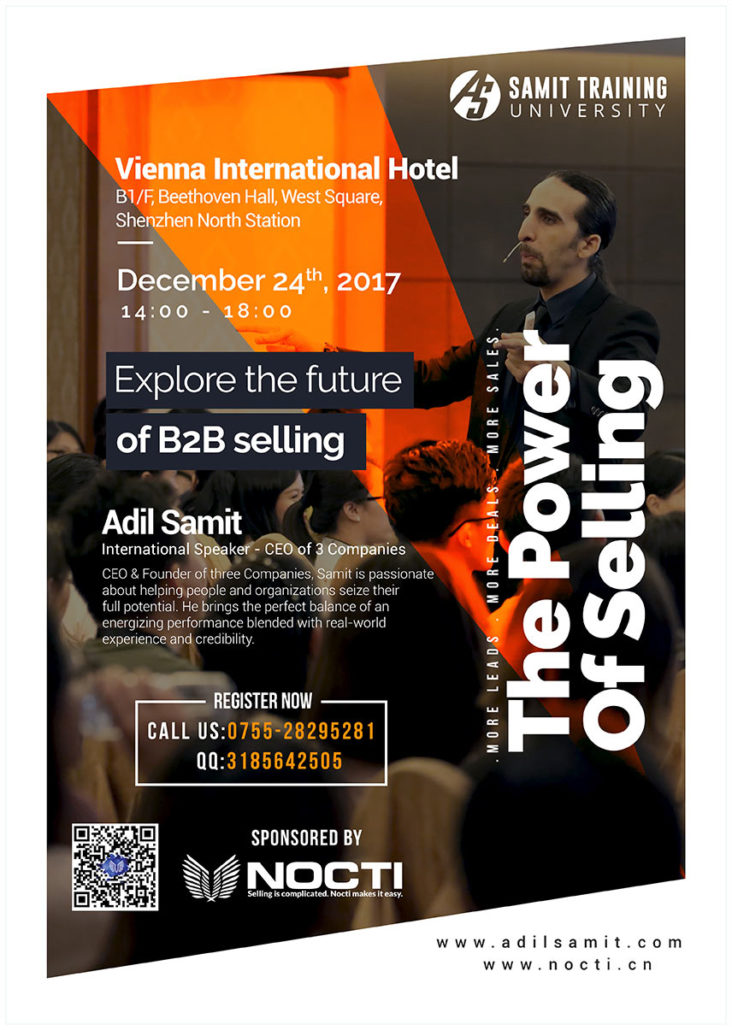 Adil Samit has had an impressive career in business where he has made
remarkable sales and management accomplishments.
He has been acknowledged as an impressive speaker in the sales and 
inbound marketing fields.
He knows how to inspire audiences and ensure that they take away useful
lessons which can be employed straight away.
Find out his last sharing in the link below